is one of the Discovery channel's most successful shows. Now eleven seasons strong, the series shows no time of slowing down any time soon.
The show has even broken off into two spin offs– Street Outlaws: New Orleans and Street Outlaws: Memphis. Street Outlaws is unique to other reality shows, as it displays real illegal activities.
In fact, the stars of the shows do not get paid by sponsors due to the nature of their activities. The show is filled with real danger and consequences, which make it one of the more compelling reality TV shows on Discovery.
Since it's start, there have been many cast members who have come and gone. Some are no longer with us, while others are serving time behind bars.
A criticism of the show is that it displays a very dangerous and illegal activity as fun and enticing. Street Outlaw is the real deal and the cast often puts there lives on the line every time they start the engine. Viewers tune in every week to see the Outlaws risk it all.
With that said, the show is exciting and a must-see for any autophile. It is full of drama, larger than life characters, and many supped up cars.
Even though the show chronicles the exploits of many cast members, most viewers don't know everything about each Outlaw.
Here are the !
20

Chuck Is A Championship-Winning Import Drag Racer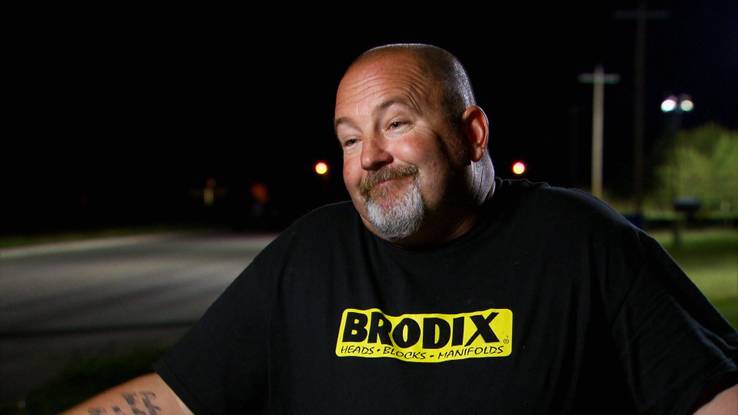 Chuck Seitsinger was working as a Honda mechanic when the import drag racing scene was taking off. After working on a Honda Civic hatchback, Chuck entered a race in Virginia.
"So, it just made sense that I give it a shot," Check explained.
"Racers were laughing when they found out I was from Oklahoma," he said. "We were asked questions like 'do we still ride in wagons' and 'do we ride horses to work?'" The mocking didn't last, however.
"I answered their questions when I was number two qualifier at the first professional race I entered," Chuck stated.
After 2008, he slowed down. However, he explained that he "still [has] the import car and [plans] on bringing it back out in 2017 to play around and hit a few races."
19

There Were Rumors That Big Chief Went To Rehab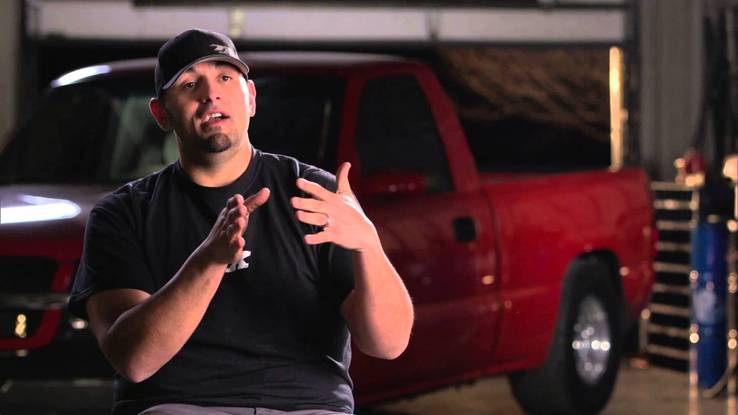 During season 10 of Street Outlaws, Justin Shearer, aka Big Chief, was largely absent from the show.
This led to a lot of speculation and rumors about his absence. Some rumors speculated that he was fired from the show for unknown reasons.
However, the most popular theory was that he was in rehab for some sort of substance abuse issue.
Neither of these rumors ended up being true.
Instead, Big Chief just needed a break. He spent his time away from the show working on his cars and getting some much-needed rest.
Big Chief had been working non-stop for 10 seasons, which probably wore him down a bit. Thankfully, fans of Big Chief will be able to see him back soon, as he will be returning for season 11.
18

Joe Woods Thought The Show Was A Sting Operation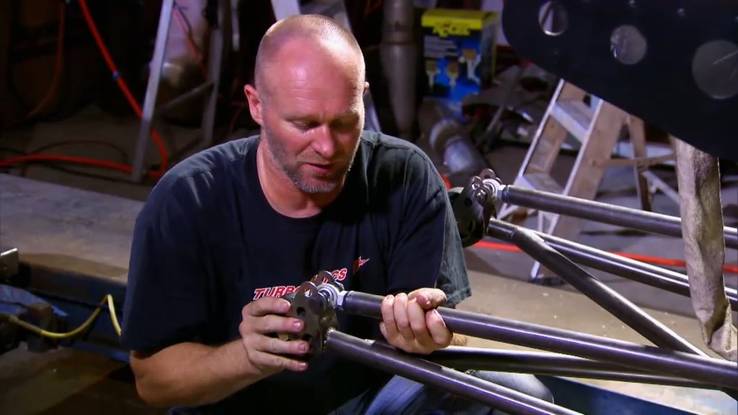 Street racing is illegal. Because of this, many fans have debated about how much of Street Outlaws is scripted.
However, the cast of Street Outlaws do go out and race. Making a show about an illegal activity seems a little risky and far-fetched– and that is exactly what Joe Woods was thinking when the Discovery channel first reached out to him.
Although some of the members have faced various repercussions for being part of the show, no one has gone to jail for being a cast member.
This must have been a huge relief for Joe.
17

Chuck's Proudest Moment Was Building A Car With His Brother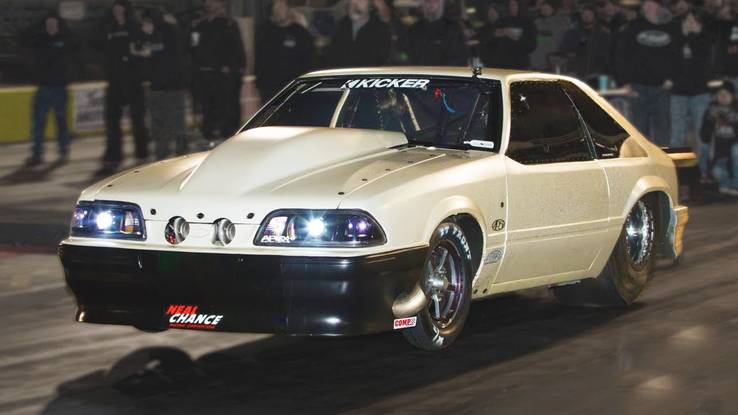 If you ask Chuck what his proudest moment was, he would probably tell you about his daughters. However, beyond them, one of Chuck's most fondest memories is about his younger brother.
Chuck and his younger brother once bought and repaired a car together.
"My little brother talked me into building an import drag race car and we brought the car out in 2004," he said. According to Chuck, others thought that it was a silly idea and mocked the brothers for taking such a big risk.
"Because we were from Oklahoma and were told we could not compete with the East coast or the West coast guys, well let me tell you, at the end of 2004, we proved everyone wrong," he stated. "Not only did I receive [the] Rookie of the Year award, [but] I won the 2004 NDRA National Championship!"
16

Big Chief's Hero Is His Mom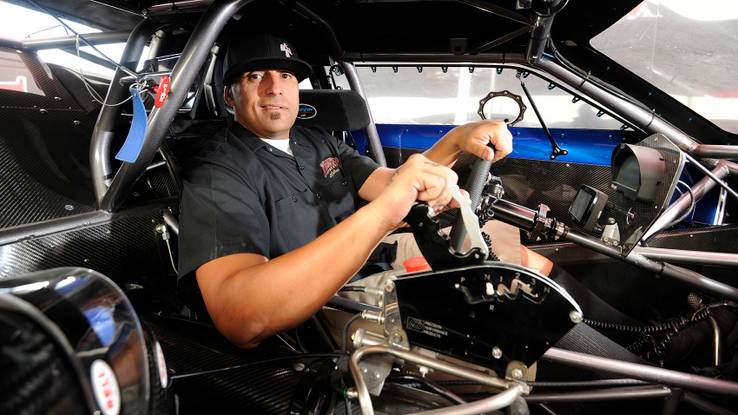 It is always nice to see the softer side of someone who appears to be tough on screen. For example, Justin "Big Chief" Shearer has a close relationship with his mother.
Some of Big Chief's earliest and most cherished memories involved training horses with his mother, as well as working on cars with his father.
However, as he got older and became a parent himself, Big Chief started to realize just how amazing his mother really was.
"I didn't realize it at the time, but my mother is my hero," he said. "She raised two mean-a** kids by herself and went to school to become a nurse while working full time and dealing with my c**p."
"She is the superhero that saved my life. I wish I could have seen it back then, I would have been a much better son," Big Chief stated.
15

Derek Hurt His "Silver Unit"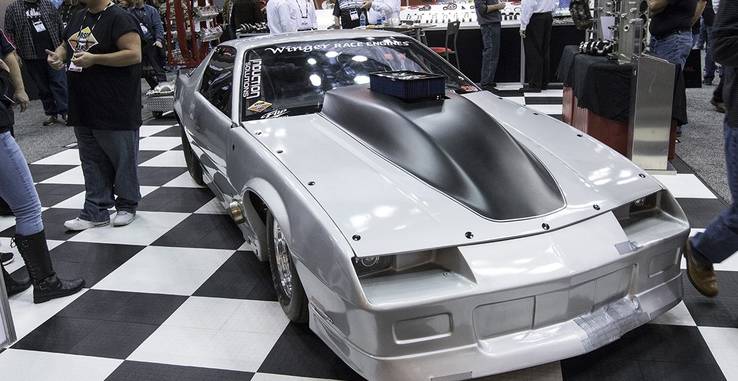 The Silver Unit is given as much attention as any other cast member on Street Outlaws. As Derek's pride and joy, it quickly became popular on the show. It even has its own Facebook page and everything.
Back in 2016, Derek and his Silver Unit were racing the I-22 Motorsports Park located in Eldridge, Alabama. As soon as he took off, Derek started to veer to the left, almost hitting the other car.
He tried to correct himself but ended up hitting a concrete wall.
At the time, the crew wasn't sure if the car was worth repairing.
However, anyone who has continued watching Street Outlaws knows that the Silver Unit is still around.
It might have taken a lot of work to fix, but Derek's Silver Unit is thankfully back on the streets.
14

Derek Travis Lost His Job Because Of The Show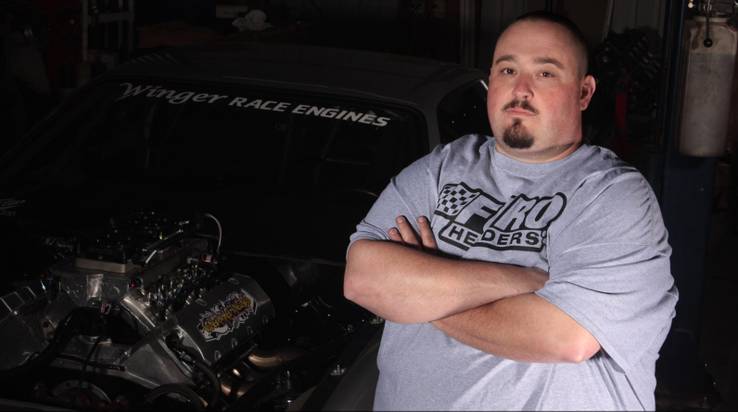 Unlike other reality shows, sponsors of Street Outlaws do not pay the cast members of the show because they are all breaking the law. Many of the cast members still need to work their day jobs.
Unfortunately, some businesses have a problem with their employees publicly breaking the law.
This was the case for Derek Travis. After becoming a celebrity in Oklahoma due to his role on Street Outlaws, Derek's employer decided to take action.
"They didn't like the fact that I was doing something illegal, so I actually got fired because of the show," he said.
Now he works for fellow Street Outlaw cast member Dave Comstock. "I work a ton of hours for him – 60 to 68 hours per week – then I have to turn around and film when they want us to film," Derek stated.
Needless to say, the loss of his job did not slow him down.
13

Daddy Dave Had One Of The Worst Accidents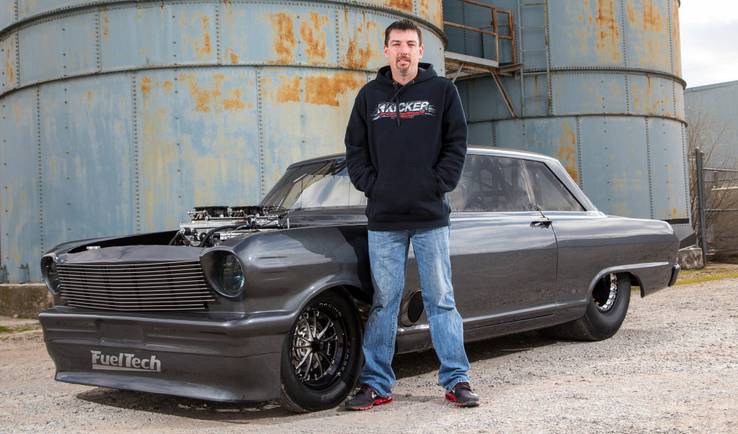 Racing is a very dangerous sport. Whenever the cast of Street Outlaws gets into their cars, which are affectionately referred to as "death traps," they know that they are taking a huge risk.
Several of the cast members have been in serious crashes and have suffered varying degrees of injuries.
"Daddy Dave" Comstock has had one of the more intense crashes.
In 2015, Daddy Dave was racing in Amarillo, Texas when he lost control of his car. It flipped over six times.
Cassi Comstock, Daddy Dave's wife, updated everyone on her Facebook page about his condition. She wrote: "[The] scan came back good. He has a serious concussion, a bruised lung, and plenty of bumps and bruises."
She also revealed that he "still doesn't remember anything that happened."
Daddy Dave has no recollection of everything that happened that night.
12

Derek Got In To Racing Because Of His Wife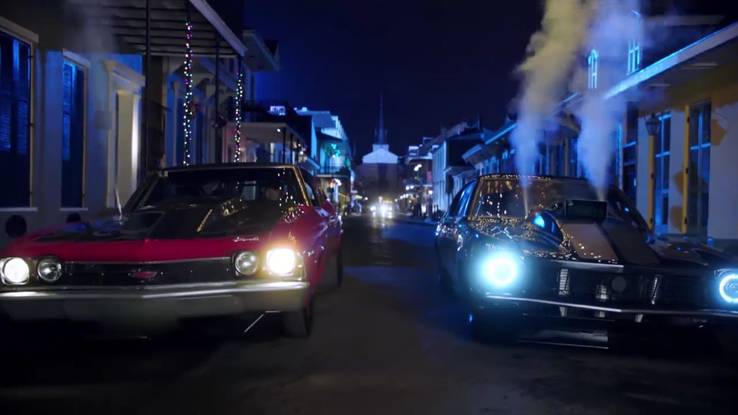 Derek always loved cars, but he was not initially interested in racing.
He met his wife, Christina, when they were 16. She drove a 1985 Mustang GT, while he had a 1982 Camaro.
"She always talked about how much faster her car was than mine," Derek explained. "So that's when it all began. My father-in-law and I went out to the street one day and we raced my Camaro against her Mustang."
However, Derek ended up becoming addicted to the sport after that.
His first race would alter the course of his entire life and turn him into the man he is today.
11

James Goad's Car Was Stolen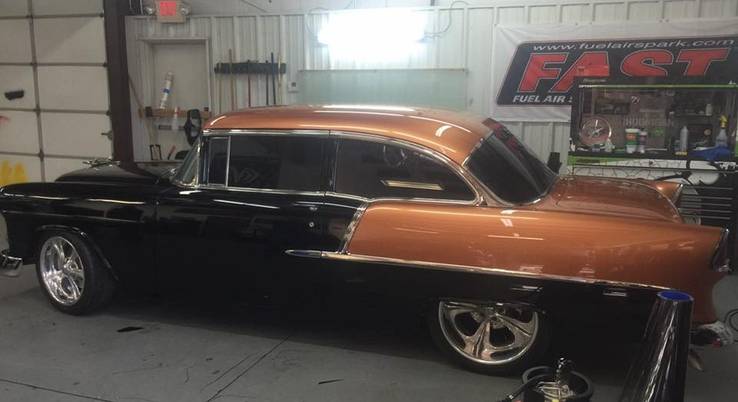 James "The Reaper" Goads' pride and joy, his 1955 Chevy Bel Air, was stolen in November of 2016.
The Reaper was the target of thieves who walked away with his Bel Air, which was estimated to be worth over $175,000. He also lost a motorcycle, three ATV's, some tires, and rims.
This was devastating to The Reaper.
"When you build a car like that, you put part of yourself in it," he stated. "There's over 2,000 hours building that car, and I've never even drove it. I've pulled it out of this garage and backed it back in, [but] it never went down the street."
The police asked the public to help and within two days the Bel Air was returned to The Reaper. Thankfully, there were no scratches on it.
10

Kye Kelly Used To Be The Superintendent Of A Petroleum Refining Factory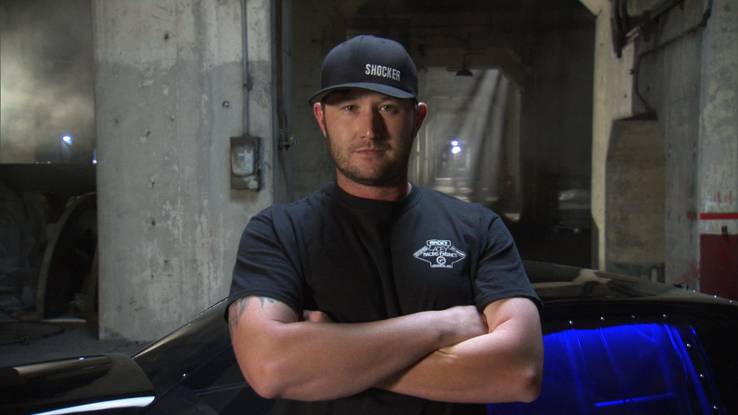 Before Kye Kelly was part of the cast on Street Outlaws, he was the superintendent of a petroleum refining factory. Kye started out "fire watching" for $10-an-hour.
"While welders are welding, you just sit there and watch for a fire, you do nothing. And you feel like the most useless person there is," he said.
He was not satisfied with the job. However, after 10 years with the company, Kye worked his way up the chain, eventually becoming a superintendent.
As superintendent, Kye had 250 employees under him.
It is clear that this experience helped to shape Kye into the person he is today, as he is all about working hard and rising above your station.
"I didn't want to be average," he said, "I didn't want to be the 50-year-old fire-watcher. I wanted to be the superintendent. I wanted to be on top."
9

Butch DeMoss Lost His Life Due To Unknown Causes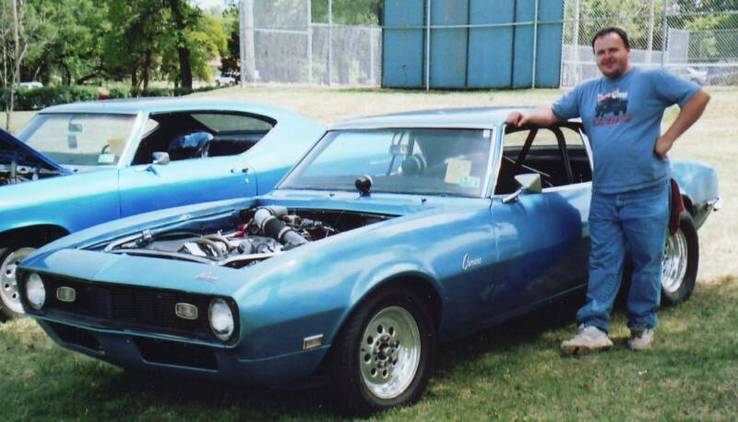 In season two, the show introduced Butch DeMoss. Both Butch and his 1966 Chevelle instantly became fan-favorites.
He was found in his home. However, the reasons for his passing was unknown.
This was a huge loss for the racing community, but the tragedy hit his family even worst. A GoFundMe account was set to raise $15,000 for the funeral and memorial service.
Unfortunately, only $2,885 was raised. Misty DeMoss, Butch's wife, eventually put his car for sale on Facebook for the same amount as the GoFundMe.
Neither Butch's family nor Street Outlaws ever released the cause of his passing. It is unclear if they ever found out what caused the unfortunate tragedy.
8

James Love Bought His First Car For $75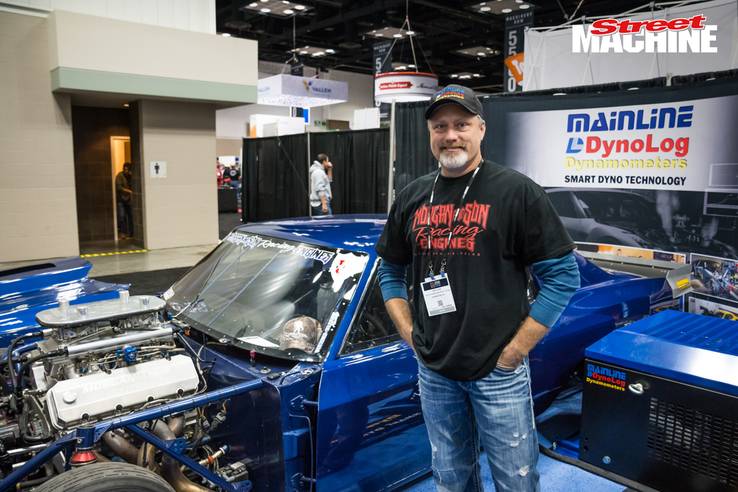 Technically, James Love's first car was given to him. However, James bought his second car for under $100.
"My first actual car was a '77 Monte Carlo given to me by my parents," he stated. "We were dirt poor — I was given mom's car to help get my brother and sister to school, and for me to go to work so I could afford gas to get my brother and sister to school."
However, when he had the opportunity to buy his first car with his own money, he went for another Monte Carlo.
This time a '72 model, and the car was only $75.
"[I] put a timing chain on it and some rear brakes and drove that for quite a while," he explained.
7

JJ Da Boss Once Fell Asleep At The Wheel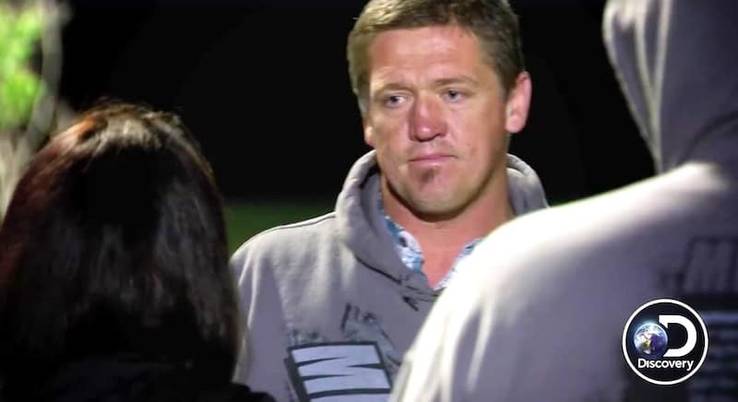 A lot of the racers on Street Outlaws have had various experiences with crashes, but most of these events took place during races.
JJ Da Boss dealt with a different kind of crash one night when he was driving home after some late-night racing.
He was driving pick up towing both the "Ole Heavy" (1949 Chevrolet pickup) and the "Heifer" (1966 Chevy II). At 55 mph, DaBoss fell asleep at the wheel and collided with a concrete culvert near Newport, Arkansas.
The impact caused the '49 Chevy to break free from its straps and smash into the rear of the Chevy II. Both racing machines landed in a ditch, with the "Heifer" taking most of the damage.
Da Boss walked away with a broken hand and rib, along with some cuts and bruises. He was more upset about all of the repairs that the three vehicles would now need.
6

Jerry Bird Lost A Race Because Of Police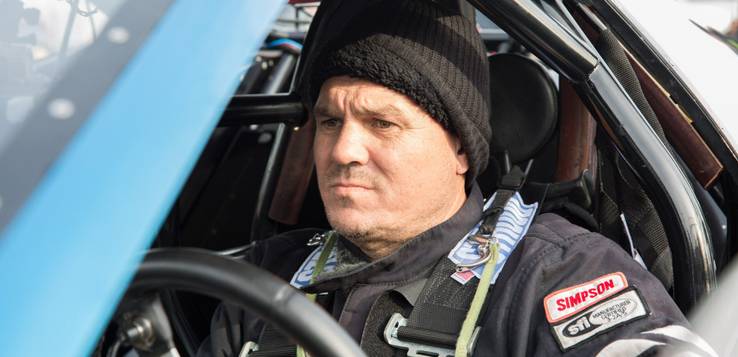 Jerry Bird once lost a race due to the intervention of the police. It happened during the final of a Cash Day race.
In the race, it was just him and one other driver competing, with the champion winning $15, 500.
They got the green light, and went speeding towards to the finish line. However, they were suddenly surrounded by a group of police officers who were waiting for them.
Bird got arrested for "All Traffic Code Violations except DWI" and had his car impounded.
Since there was no winner, Bird had to split the winnings evenly with the other racer. It was a bitter way to end a race, but at least no one was hurt.
5

Precious Cooper Is The Godmother To JJ DaBoss' Kids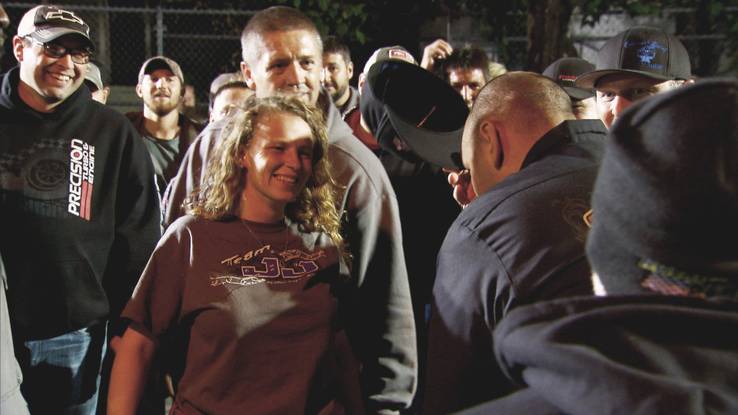 For the most part, street racing is dominate by men. JJ Da Boss used this to his advantage when he decided to recruit Precious Cooper to his team.
Precious quickly became known as "The Queen of the Streets" because she has easily defeated men who had never raced against a woman and has surprised them all.
However, Precious isn't just a vital member to JJ Da Boss' racing team– she is also an important member of his family.
"Precious and Tricia (DaBoss' wife) both grew up as life-long friends. Precious is the Godmother to my kids," said JJ. "All of us, we grew up in a little town outside Memphis [with] about 700 people."
4

Flip Passed Away Before The First Season Of The Show Premiered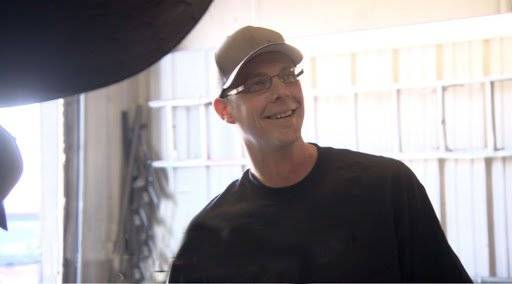 Tyler Gene "Flip" Priddy was set to be a star player on Big Chief's team. Both Flip and Big Chief grew up with each other and had been racing with each other since the beginning.
Flip would have become an instant star on the show if not for his untimely passing at the young age of 36.
Flip never got to see the show air, as he passed a couple weeks before the premier.
This was a devastating loss for Big Chief. In honor of his friend, Big Chief kept Flip's El Camino in his shop for a year.
After some time, he felt that the best way to honor Flip was to have someone ride the El Camino again. Chris "Kamikaze" Day, a lifelong friend of Flip and Big Chief, now has the honor of driving the El Camino in Flip's honor.
3

Ronnie Pollard Has Been Arrested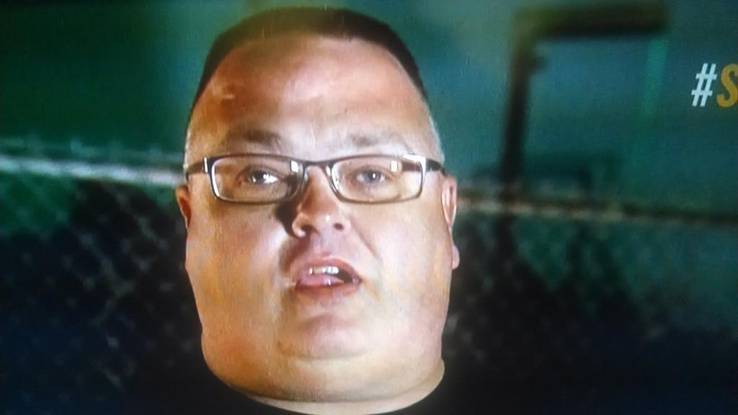 After appearing in one episode of the show, Ronnie Pollard gained notoriety for his off-screen activities. Ronnie was arrested for stealing two engines worth up to $500,000.
He was part of a burglary ring that has been connected to various other crimes.
Most of the cast members of Street Outlaws do not participate in other crimes beyond racing. However, the activity of racing tens to attract all kinds of unsavory individuals.
Ronnie was arrested in Tulsa, and according to the police, the sheriff had been dealing with him on and off for twenty years.
The sheriff was excited to get Ronnie off the streets once and for all.
2

Rhett Peters Was Arrested For Selling Illegal Substances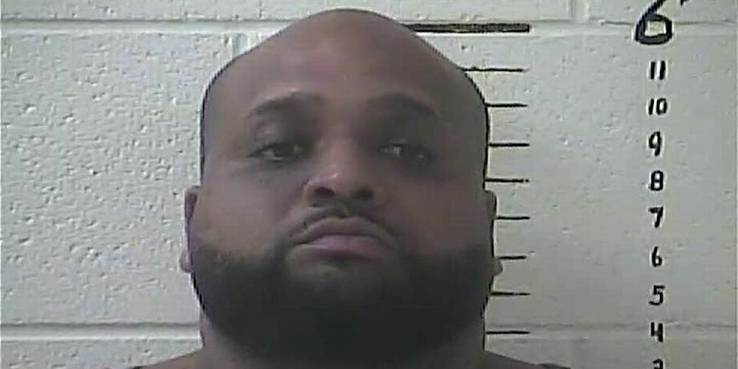 Some of the drag racers on Street Outlaws really live up to the outlaw title. Rhett Peters, who has appeared on Street Outlaws: New Orleans, was arrested for the possession of large quantities of illegal substances, with intent to sell, as well as for possessing a loaded AK-47 and .30-30 rifle.
This was not Rhett's first time getting caught, however.
He was convicted and served time for three instances of transferring substances between 1996 and 2003.
In his most recent exploit, Rhett was formally charged with a seven-count indictment. To complicate matters, Rhett is also a person of interest in a homicide case surrounding his dealer, Norris Mueller.
1

Izzy Was Involved In A Race That Caused Two People Their Lives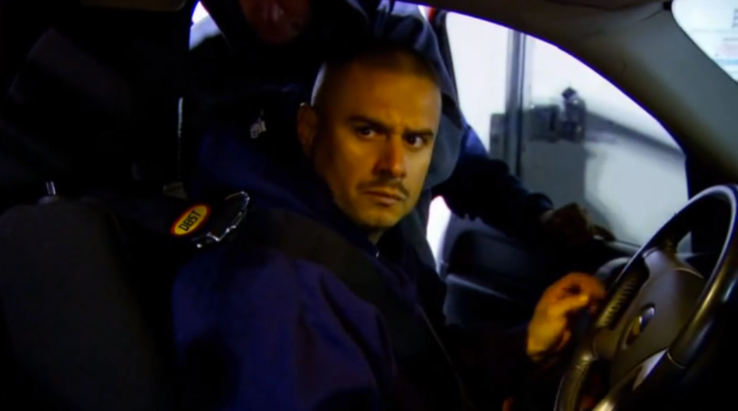 In 2015, Irael "Izzy" Valenzuela, was involved in a race that ended the lives of two spectators. Izzy was racing Gary Balyan, who lost control of his Mustang GT and crashed into the crowd.
Two people lost their lives and another was seriously injured.
The first reaction of everybody involved was to flee the scene and leave the Mustang and injured behind, which turned the tragedy into a hit and run. Eventually, the police caught both drivers and charged them with Vehicular Manslaughter.
Izzy pleaded "no contest" and was sentenced to one year in jail and five years probation. He also had his licenses revoked until the end of his probation.
—
Can you think of any other secrets about the cast of ? Sound off in the comments!